Ormond has produced a disproportionate number of Olympians, including umpires and team officials. One of these, Ken O'Connor (1965), was recently inducted into the Field Hockey Canada Hall of Fame in the Officials category, recognising his long commitment to the sport as a world class umpire, role model and mentor in the Canadian hockey community. 
Ken started playing hockey at school and continued at Ormond, where he played for both the College and the University. Bat and ball sports clearly being his forte, Ken also played cricket for Ormond, including opening the batting with Paul Sheahan who went on play for Australia.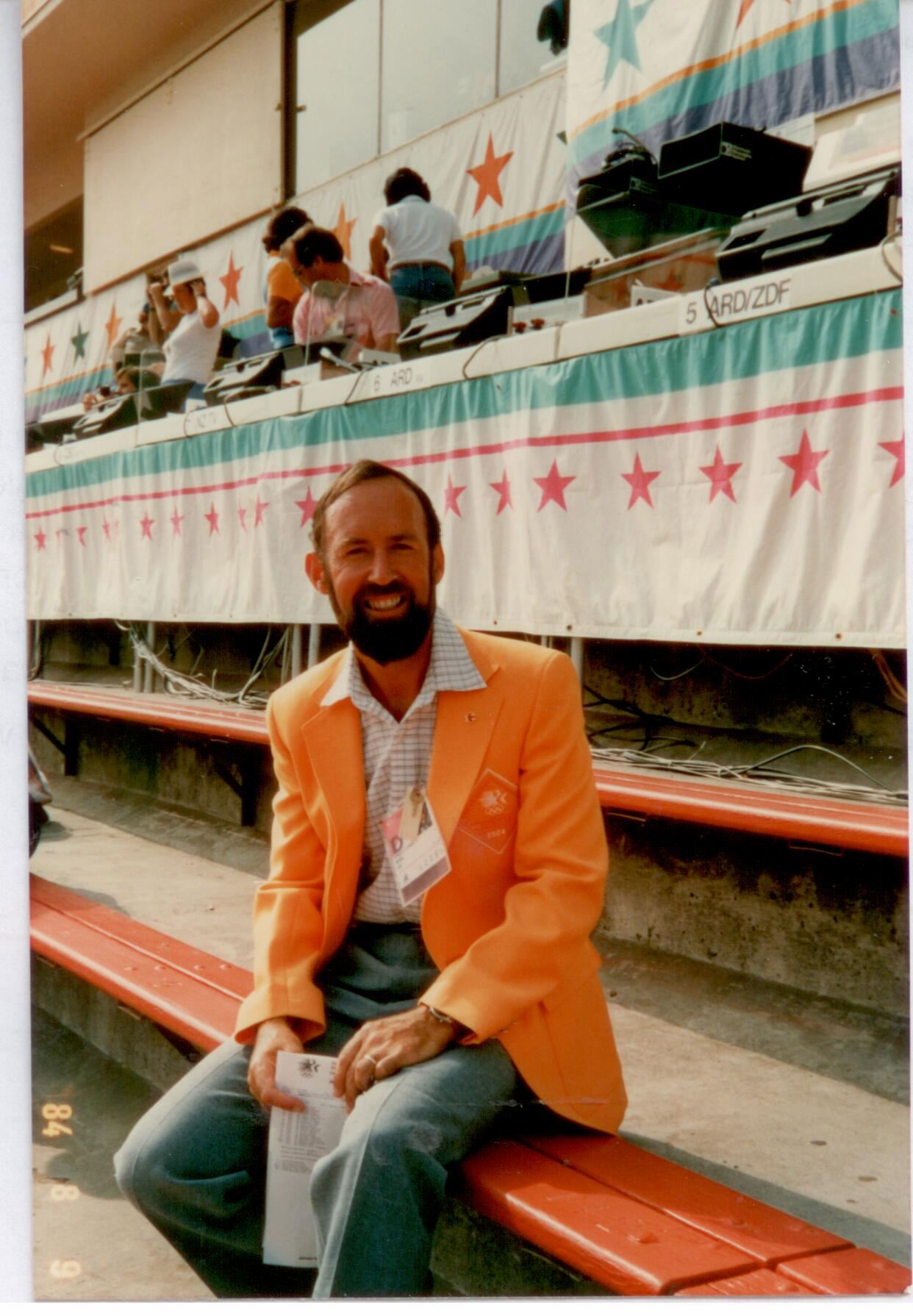 Ken O'Connor at the 1984 Olympics
Ken continued his hockey career as a coach, steering Canadian school teams to provincial championships and guiding three players who would later become Olympians.
He also contributed to the sport as an umpire, officiating at national and international championships including at the 1990 World Cup and the 1984 Los Angeles Olympics, which provided one of his most memorable moments in the sport. During a match, a crowd that was familiar only with ice hockey began to boo Ken's (correct) decisions to disallow several goals. An announcer had to explain the rule differences between ice hockey and field hockey to placate onlookers.
Ken's Olympic career continued as a statistician, adding to his contributions to hockey as an administrator, mentor and national leader. His admission to the Hall of Fame is the pinnacle of a long and distinguished contribution to hockey.
Share your Ormond story
Every Ormondian has their own unique experience of College life, and their own story to tell. What Ormond moment stands out in your memory? Was your time at Ormond shaped by Hugh Collins's leadership? Whether on the sporting field or the stage, in the JCR, Dining Hall or on Picken Lawn, share your favourite story of life at Ormond College.